COVID-19 Acrylic shield TYPE 3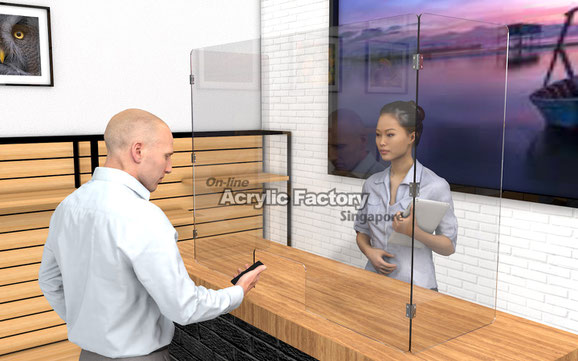 With acrylic L-bracket
Size diagram for customisation
How to set-up
Combination for long counter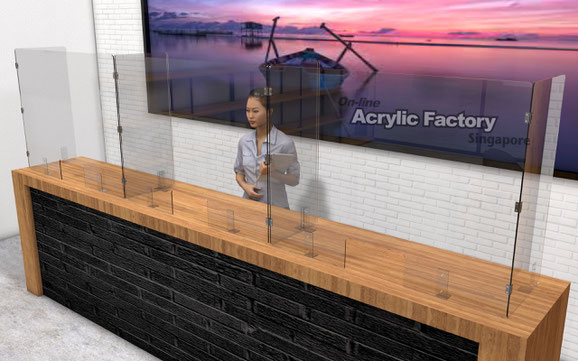 Combination for 2 tier counter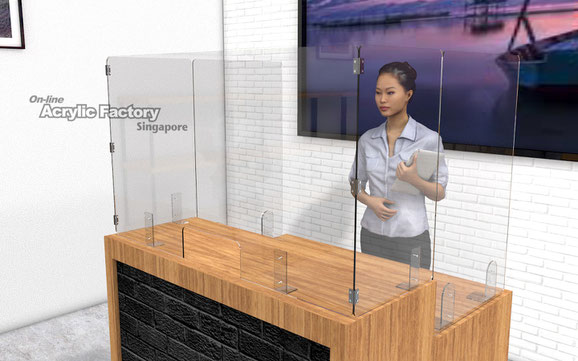 We can customise the size of the acrylic shield as per your request.
Above visual is (L)120cm x (H)90cm (Side flap 40cm).
We recommend the size to be within (L)120cm x (H)90cm.
(For cost saving, the height of the shield we recommend is 60cm.)
Please use below form and let us know your dimension and the qty.
Or email to info@acrylic.com.sg
Our sales staff will contact you shortly via email.
More customisation is available. (eg. open holes, change the hole size, etc.)