Online shop - Acrylic photo frame "Flower 2"
Acrylic Photo Frame Flower 2 (6R size)
Step①
Think the top & bottom text.
(Top: 30-40 letters)
(Bottom: 30-40 letters)
Step②
Choose the font from below selection.
Email ①② to info@acrylic.com.sg
Step③
Click "Add to Cart".
Not inclusive of photo print.
Available
Shipping Time: 10 working days
Font selection and message samples
You can engrave your own message and names!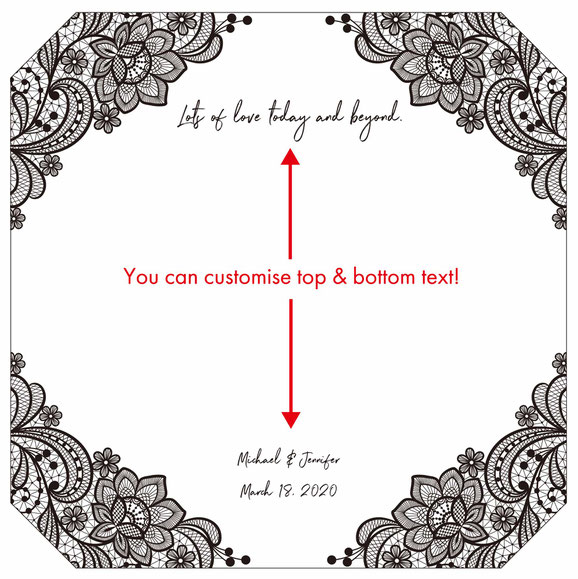 How to set up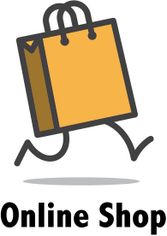 Specifications:
Acrylic frame size - 300 x 300 mm
Recommended photo size - 6R (203 x 152 mm)
Material - 5mm + 3mm clear acrylic
Finish - Bevel cut & Diamond polish
Aluminium steel screw & Rod
Icons & wordings - Laser engraving
Precaution:
Acrylic surface is very sensitive against scratch.
When you clean, you must be very careful.
Please read the tips at the bottom of this page.
Bevel cut and Diamond polished finish

Diamond-polish is very beautiful clear finish for the acrylic edge.
The process is highly taken care with diamond blade polishing followed by manual buffing by our skilful polish-meister.
It's made in Singapore.
Tips - How to maintain acrylic
Acrylic can be damaged by harsh solvents and cleaners. Use a commercial plastic cleaner or mild soap and water to remove dirt and debris.
When applying cleaner, use a non-abrasive lint-free or microfiber cloth that won't scratch the surface. Too much pressure can actually result in more scratches. Do not use paper towels because they will not remove scratches and may even cause them. 
All solvents need to be wiped clean with fresh water and blotted dry to reduce and prevent water spotting.
When cleaning acrylic, never use thinner, ammonia, acetone, carbon tetrachloride, or gasoline as a cleaning solution. These kinds of solvents can cause cracks in acrylic and give the surface a frosted appearance.
Using the wrong cleaning product can completely damage your acrylic.
Where to store acrylic
Don't store acrylic in direct sunlight in hot conditions. This can cause the acrylic to expand and reform.
Reducing Static Electricity
Acrylic plastic is a natural conductor of electricity. The static electricity charge can attract dirt and debris from the air and cause buildup. To reduce and eliminate static electricity buildup, use an anti-static cleaner for plastics with a soft cloth. This should neutralize the acrylic sheet, and reduce the attraction of dirt.
Please fill in the form below and send us your inquiry.
Or email to info@acrylic.com.sg
Our sales staff will contact you shortly.